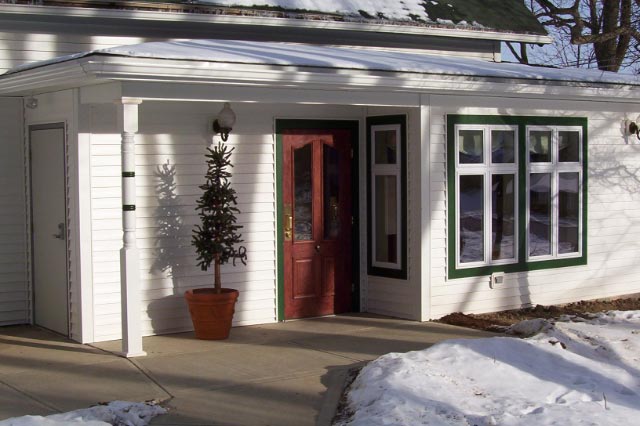 Experience the bold and flavorful contemporary fare of Chef James Fry's culinary creations at Mansfield's newest restaurant, The Wren's Nest. Seven generations have enjoyed the hospitality of The Wren's Nest. This historic home, which was once part of the original land parcel owned by the community's namesake, Asa Mann, was constructed in 1854 by Dr. Joseph P. Morris, a graduate of homeopathic medicine from Philadelphia. Morris gave the original six acres of land to begin what is today known as Mansfield University.
New owners Chef James Fry and wife Christina converted the structure into a casual fine-dining restaurant. The a la carte menu features simple and elegant selections emphasizing fresh seasonal ingredients prepared with a twist of inspiration.
Chef Fry regularly varies the menu to showcase his broad culinary talents. The Wren's Nest also offers a growing selection of finer cocktails, wine, and beer.
The Wren's Nest hours are Lunch: Tuesday - Friday 11:30 - 1:30; Dinner: Monday - Saturday 5:00 p.m. - 9:00 p.m.; closed Sunday. Other times available by appointment at (570) 662-1093.
This page was last updated on 07/23/05.