Frank Kelly's Home Page
This is my solar powered mailbox.
The LED lights when the mail is in.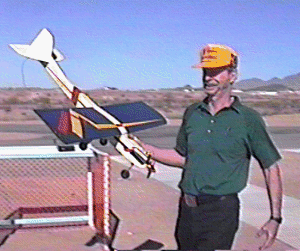 This is "Snapper". It has a NACA 1415 airfoil and it comes apart without tools to fit in a 27 in. box for travel. Even the fuselage comes apart at the red stripe, pushrods and all! Everything snaps into place and latches. It has an OS 25 FSR for power and a 50 in. wingspan. LOA is 40 in., weight 3.5 lb. It was featured in the June, 1999 R/C Modeler magazine.
Here is my pal Ruben. He's a roadrunner who lives in a tree on the golf course across the street. He prefers to run but as you see I'm teaching him to fly. He likes to come in and watch me compute when Genghis isn't in the room. That's my monitor he's standing on and the lump in his throat is a meatball he just ate.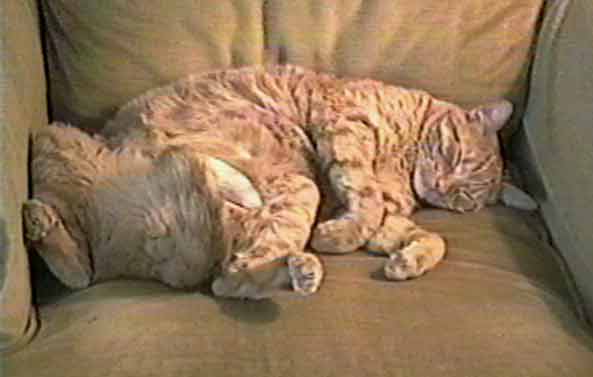 This, on the other hand, is Genghis. He is a fierce feline. He likes to walk around on my keyboard and leave me cryptic messages.
Where shall we go now?